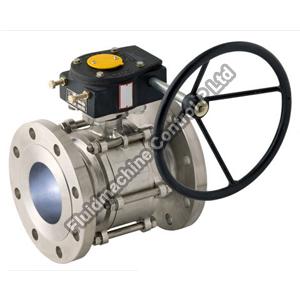 Valves are the devices that work to control, regulate or direct flow within a process. Various purposes like starting and stopping flow on the valve, regulating pressure within the piping system, controlling the direction of fluid flow throughout the piping system and throttling flow rates in a piping system to get the maximum fluid delivery.
Valves come in various types, sizes and shapes to cater to different purposes of fluid flowing through pipes. Isolation valves, Safety relief valves, regulation valves, dual plate check valves etc are the common type of valves that are broadly used in plumbing industries.
Different Types of Important Valves:
A few most important valves that are important in recent time plumbing industries are mentioned below.
Butterfly Valves: This valve is primarily used to shutoff the flow of fluid in the pipeline. This valve consists of a valve body, disc, seat, stem and seals for proper functioning.Sometimes this valve works to regulate the flow of fluid as well. These valves come with several benefits like low maintenance, fast-acting, low cost and compact lightweight design.
Three Piece Ball Valve:
Ball Valves Generally comes in three different types like one, two and three. The one-piece ball is generally cheap and not repairable whereas two-piece valves consist of two different pieces with threaded, bolt or flange connection assembly. But the three-ball valve comes with a different connection assembly. It consists of two end caps and a body.
Connection assembly is primarily done by Flange, bolt or threaded methods:-
Three ball valves are used especially on those processes where heavy pressure valves are best suited for the purpose. For routinely servicing the ball valve are easy to disassemble and reassemble for servicing. Allows great flexibility for elastomers to be changed to accurate different temperatures, pressures and flows.
Wafer Check Valve:
These check valves are used to allow or block flow in a pipeline with the help of a swinging metal disc. Due to its design, it is the convenient one to use in the replacement of flanged check valves to serve the purpose. The wafer valve consists of moulded bodies around the area where the disc opens up during its operations.
When three is no issues regarding the flow in the pipeline then wafer check valves are preferable over swing check valves, and for full port valve, swing check valves are used to serve the purpose.
Uni-Directional Knife Gate Valve: To control the flow of fluid a slide plate is used to stop the flowing of the fluid in a pipeline. These valves have a bevelled edge or sharp blade which Works as a gate to control flow. Typically Knife gates are two types Uni-Directional and Bi-Directional. According to the nature of the job any of the two knife gates are used.
The right selection of valves for a project can be tricky and complex at the same time. General characteristics like valve size, valve design and actuation method can somehow resolve the complexity of finding the right valve for the proposed job. Always do check the valve quality, alloys used to make the valve, ease of use etc.
Dual plate check valve suppliers in India supplying best in class check valves across the major cities in India. Do contact them for the required valve for your next big project for relying on check valve solutions.