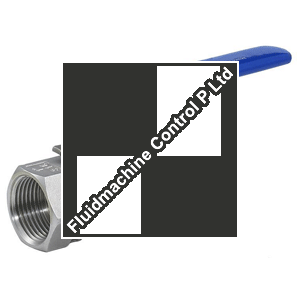 The word valve has derived from a Latin word name Valva, which means a moving part of a door. Generally, a valve is used to regulate or control the flow of any kind of fluid like water, gasses, slurries, etc. it works by opening, closing, or partially creating obstruction against the direction of the flow.
In practical life, valves have many kinds of applications. Starting from the irrigation, controlling any kind of fluid in industrial purpose, residential purpose everywhere a valve is required.
There are many kinds of valves available in the market. Among all of them, ball valves are used for maximum purposes. Ball valves are also further classified into three categories
Why is the Application of Ball Valve being Maximum?
The ball valve consists of a large sphere with a hole in the center, equal to the inside diameter of the mounted pipe. When the ball is rotated it fully opens the position of the valve which provides the full bore which is required for the unrestricted flow.
If we notice the differences between a ball valve and a gate valve, will observe that the ball valve has very little resistance against the direction of the flow. When the ball valve is fully open its L/D ratio is 3, which provides it good workability. That's why we prefer ball valves on maximum workplaces.
Classification of Ball Valves
Mostly the ball valves are classified into three divisions. They are discussed below.
● Single-piece Ball Valve: One of the big advantages of this valve is that there is no risk of leakage. They are designed with the presence of the standard port.
Their price is also very less as compared to the otters.
They are very much easy to use for everyone. The design of these single-piece ball valves is API 6D / BS 5351 / ANSI B 16.34. They come with Flanged End / Socket Weld / Butt Weld / Screwed etc.
The MOC of this is A 105 / LF 2 / F 304 / F 316.
● Two-Piece Ball Valve: These valves are available in a single-sealing joints design. They are completely leakproof. The Valves deliver on versatility, compact design, and superior quality and are highly demanded industrial application.
They also offer some extra features like replaceable seats and seals, anti-static devices, blowout-proof stems, and stainless-steel safety latch handles.
Their size is 1/2″ TO 12″. Class of the two-pipe ball valve is 150# / 300# / 600#.
They come with the MOC of A 105 / LF 2 / F 304 / F 316 / WCB / CF 8 / CF 8M / CF3 / CF 3M / CN 7M.
● Three pieces ball valve: Three-piece ball valves consist of three pieces: two end caps and a body. All the end caps are typically threaded or welded to the pipe and the main body section may be easily removed for cleaning or repair without removing the end caps. This three-piece ball valve can be a very valuable option because it prevents a line shutdown if maintenance is required.
Advantage of Single Piece Ball Valve
● They have a solid cast body. That's why it can reduce the risk of leakage.
● They come with very little cost. That's why everyone can afford them.
● They are very easy to control and use.
To get this anyone can search location wise. Like if anyone is from Chennai can search Single Piece Ball Valve in Chennai.