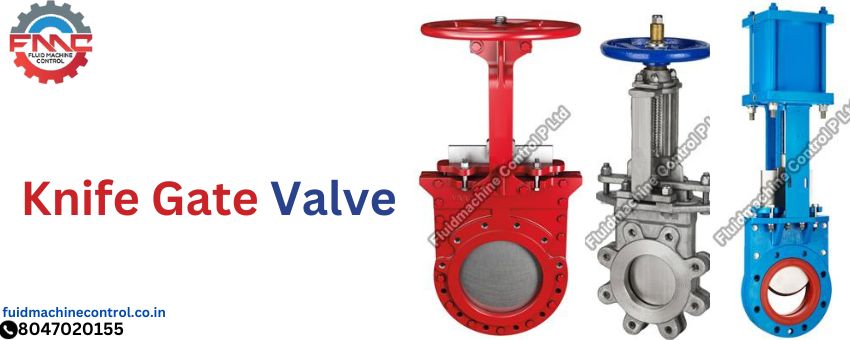 You have a lot of alternatives to consider when installing valves in your industrial system. While some of these options have more general use, others are associated with specialised purposes. The knife gate valve is one type of these speciality fixtures. This valve, which is frequently used in important industrial applications, is one of the most important parts of the industrial system.
For many years, Knife Gate Valve Supplier has provided unidirectional and bidirectional knife gate valves to clients based on their specific demands. They provide knife-edge gate valves as well. You can read more about the many types of knife gate valves that are on the market in this article.
Uni-Directional Knife Gate Valve
Knife gate valve manufacturer provides clients with reliable and high-quality uni-directional knife gate valve. Their business is involved in the production and provision of comprehensive flow-management products and services. Their product line serves a variety of sectors, including food, electronics, cement, sand, glass, and industrial treatment facilities.
Knife gate valve supplier provides valves with an efficient design in addition to extra features that may be customised upon purchase, such as:
● DN 50 to DN 1200 are the available sizes, with bigger diameters being available upon request.
● Includes many standard flange connection designs, such as the wafer two-lugged design, full-lugged design and flanged design.
● Provides options for a range of actuators for controlling valves, such as bevel gears, hand wheels, chain wheels, hydraulic and pneumatic cylinders, and levers.
● Hard chrome plating is applied to steel and stainless components using a hot dip method, producing a consistent, long-lasting coating.
● A variety of materials, such as cast iron, cast carbon steel, and cast stainless steel are available for the valve body.
● Offers a selection of packing materials, including PTFE with imperfections, synthetic fibre, graphite rope, and PTFE for sealing purposes for sealing reasons.
Bi-Directional Knife Gate Valve
The bi-directional knife gate valve is an especially unique sort of valve with a few benefits. They are exceptionally compelling at blocking the progression of liquid both upstream and downstream. They have a valve seat that shuts off the pressure source in a specific course. This sort of valve might be fitted in any way around the pipelines.
Clients of knife gate valve suppliers are thankful for their excellent services and are content with the things they offer at affordable rates. Extra features presented by the knife gate valve exporter that are adjustable upon buy and include:
● Offered in a variety of body materials, such as cast stainless steel, cast iron, and cast carbon steel.
● A variety of materials, including carbon steel and stainless steel grades 304, 316, 430, and 410, are used to manufacture the gate.
● Makes use of packing materials for sealing, including synthetic fibre, defective PTFE, and an EPDM O-Ring for efficient sealing.
● A variety of materials, including cast iron, cast carbon steel, and cast stainless steel, are available for the gland follower.
● The stainless steel used to make the seat retention ring comes in grades 410, 430, SS304, and SS316.
● There are several different types of stem nuts, including brass, gunmetal, and ductile iron.
● SS304, SS316, 410, and 430 are among the stainless steel alternatives available for the stem.
● Carbon steel coated with epoxy is used to make the yoke.
● Handwheels are available in cast iron and carbon steel options.
In conclusion, these products are produced with the use of contemporary methods, which makes them high-quality products. It's crucial to be aware that the paper mill and food sectors both use these valves.